United States – July 25, 2022 – A BROWN MEDIA DIGITAL MARKETING AGENCY provides digital media services including social media marketing and advertising, website development, content writing, press release distribution and many more, everything your business is looking for. A brown media digital marketing agency has successfully completed and delivered over 2500 projects.
A BROWN MEDIA DIGITAL MARKETING AGENCY is owned and run by brown people and the mission is to bring all brown people together under one roof. These are the best media marketing agencies that mainly focus on creating an ecosystem of people, where no one has to worry about their business marketing, advertising, content creation website design and any aspect of digital marketing.
"The Brown Media – Where we promise to make it as exciting for you as it is for us, every day."
The whole world has become a digitized place where existence without a digital presence is not possible. The importance of digital marketing can no longer be overstated. Digital marketing is something that every brand needs to demonstrate its presence in the online domain.
The main goal of A BROWN MEDIA DIGITAL MARKETING AGENCY is to make it easy and affordable for everyone to proudly represent their organization on the digital platform. A Brown Media team has creative, energetic and long-experienced members who help brands build their appeal by increasing traffic and increasing sales in their business and provide an opportunity and strength for their business to compete digitally with your rivals,
A team from BROWN MEDIA DIGITAL MARKETING AGENCY believes that no business is small or big, consistency, motivation, social presence and technological development are the factors that make a business successful and stand out among its competitors. This is why A BROWN MEDIA DIGITAL MARKETING AGENCY prefers to work with small businesses and marketing agencies as their back office and provide full support to increase their sales and revenue.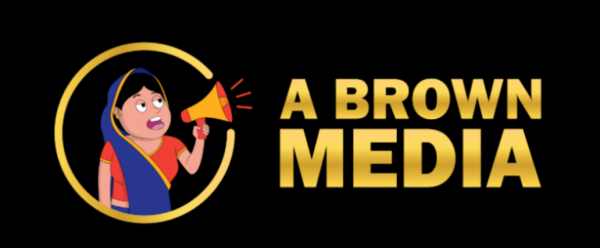 What are the highlighted achievements of MEDIA DIGITAL MARKETING AGENCY?
10 years of professional experience in the success of many companies

More than 2500 projects successfully delivered

Hundreds of testimonials and dedications from satisfied customers

24/7 support from professional experts

Helping small and medium-sized enterprises "SME" to achieve their goals and ambitions
"According to the statistics of the expert on digital marketing in the world, 5.03 billion people in the world use the Internet for social and professional purposes, this number of people is equivalent to 63.1% of the total population of the world and this number is growing rapidly. . According to the latest data, less than 3 billion people are no longer connected to the Internet, the majority of these unconnected people are from Asia and Africa. Therefore, if you are not yet including digital marketing and advertising in your business action plan, you are missing most of the market".
A BROWN MEDIA DIGITAL MARKETING AGENCY services offered to its customers
Are you still considering taking a step towards a successful income generating business?
Click on the link below and let's work together to succeed!
Media Contact
Company Name: A Brown Media SARL
Contact person: HOSSAIN ALTAF
E-mail: Send an email
Country: United States
Website: https://abrownmedia.com